Dragon76 LivePainting Report TYS-vol.22-
DRAGON76STAFFより
先日グラスルーツにて開催された、毎月開催しているライブペインティングイベント
03.14(wed)Dragon76 LivePainting -TOUCH YOUR SOUL vol.22-
at GrassRootsYokohama
LivePainting : Dragon76
DJ : FREQUENT、taku、undertone
のReportです。
今回は、3.22(thu)にロンドンに新たにオープンする55DSL FLAGSHIP STORE内にある
Studio55でのエキシビジョン用の絵を公開制作しました。
Dragon76はそのオープニングパーティーでライブペイントと、一ヶ月間エキシビジョンを行います。
詳細は→http://www.studio55dsl.com/studio55-presents-dragon76-coexistence/

「Long time Studio55 collaborator and acclaimed Japanese artist Dragon76 will be flying from the Far East to East London later this month
to create a unique new large scale painting which he'll do 'live' at 55DSL Boxpark as the centrepiece of his new Studio55 show, Coexistence,
which we'll be launching on Thursday 22 March. Get a taster by watching our short film below.
As ever, on the night they'll be amazing art, incredible DJs and, of course, the odd free beer or three, courtesy of our friends atOranjeboom.
Join us!」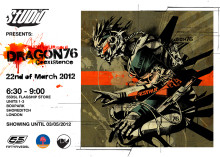 スタート!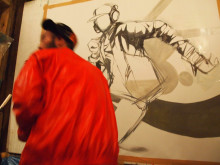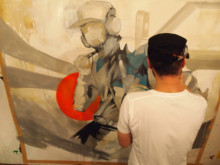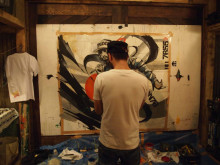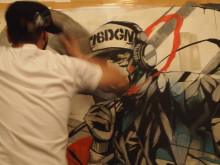 完成!!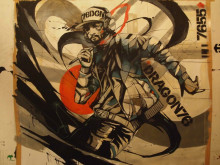 DJ FREQUENT & undertone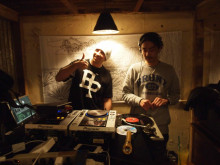 DJ undertone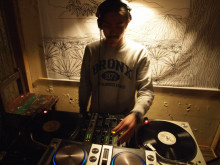 今回のステンシル作品はこちら
BP T-shirtsは、FREQUENTのハンガリー仲間が首都「ブダ ペスト(Buda Pest)」の頭文字をデザインた「BP CLOTHING
」
主にハンガリーで販売中!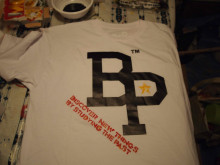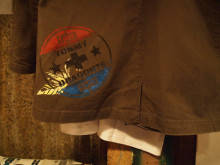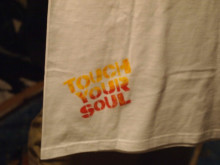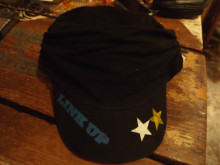 次回のライブペインティングは
04.11(wed)Dragon76 LivePainting -TOUCH YOUR SOUL vol.23-
at GrassRootsYokohama
LivePainting : Dragon76
DJ : T.B.A
18:00-
Charge : 1500yen+order
info…GrassRootsYokohama / 045-312-0180